Private access to the cove

1 bedroom with 6 bunk beds
A dream residence on the sea
A unique villa built on a watchtower on the edge of the sea, with breathtaking views and nestled on the Pechón peninsula, one of the most beautiful and best kept secrets of the Cantabrian coast. At its feet, the fresh waters of the Nansa River meet with those of the Cantabrian Sea, creating a scene of white foam and turquoise waters contrasting with the lush forests surrounding the property. This small private paradise on the edge of the sea has a spectacular swimming pool open to the Bay of Biscay from the top of a cliff.
The architecture of this unique villa is designed so that the fascinating landscape surrounding it, with changing shades throughout the day, will seep into its cozy interiors through large windows lacking no detail.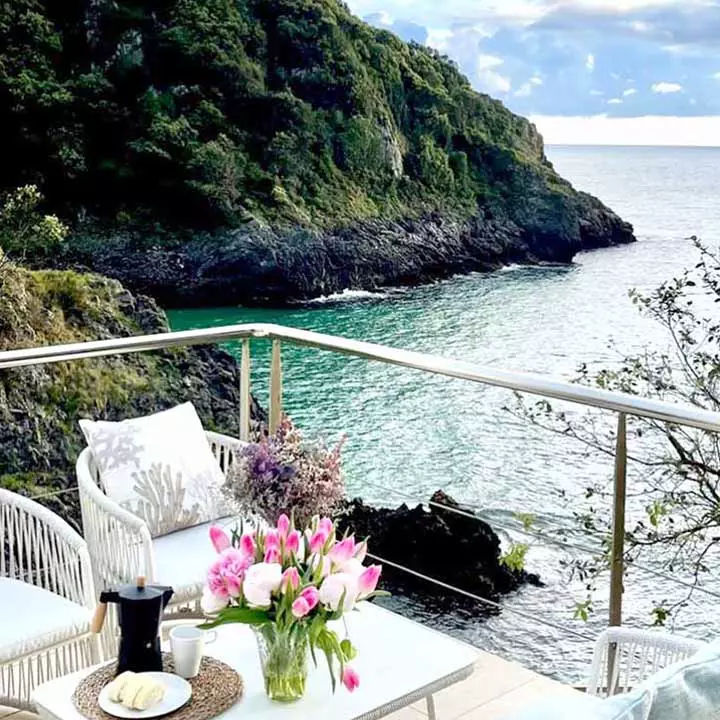 The Peninsula is located in one of the most unspoiled and authentic areas of western Cantabria. One of the great attractions of this place are its almost secret beaches, such as El Pedreru or Amió, and the proximity to attractive locations such as San Vicente de la Barquera (just 10 minutes by car) or Comillas (about 15 minutes).
You may also enjoy other natural gems such as Altamira Caves (30 minutes), Soplao Cave (25 minutes), Cabárceno Natural Park (40 minutes) or the Picos de Europa range (1 hour and 20 minutes).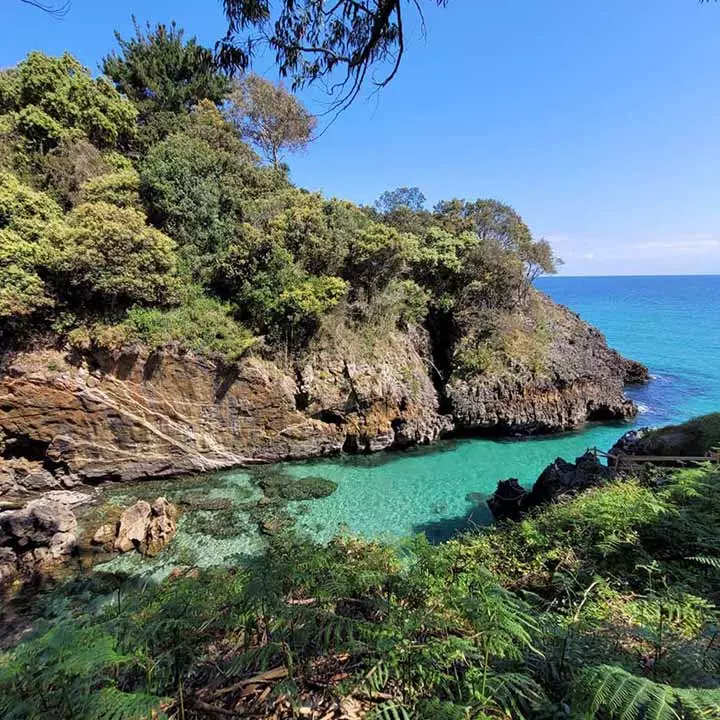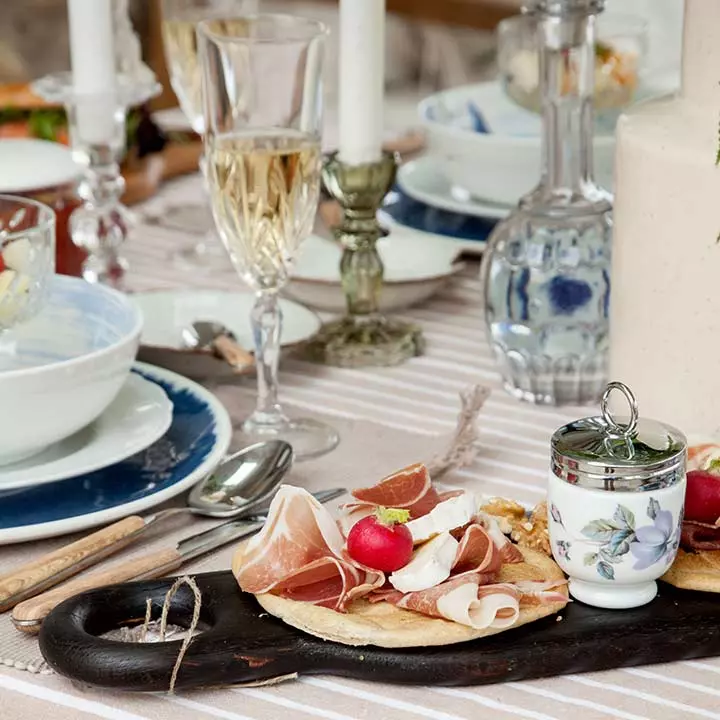 At The Peninsula you may enjoy a wide range of additional services
Pre-stay shopping service

Cook and chef

Take away

Breakfast service

Brunch
Violin and piano concerts

Private surfing lessons at Oyambre beach

Swimming, language or remedial classes for children at home in "La Península"
Cleaning Service

Nanny

24h Concierge

Personal driver
June to september, Estarn and Xmas

€2.268 +VAT per day.

15.876€ +VAT per week.

+€108 per additional guest.
April, may and long holidays

€1.680 +VAT per day.

€11.760 +VAT pe week.

+€80 per additional guest.
Rest of the year.

€1.400 +VAT per day.

€9.800 +VAT per week.

+€67 per additional guest.
Base price up to 10 guests.

Rental price per day.

No minimum stay.

Additional cleaning service €595.

Security Deposit of €900 on arrival, refundable at the end of the stay.

Deposit 50% of the payment to make the reservation, the rest in cash upon arrival

Prices DO NOT INCLUDE 10% VAT
Up to 15 days before the planned date of arrival, a change of date may be made if the availability of the residence allows