A collection of luxury vacation villas
A unique collection of luxury vacation rental villas in places of extraordinary beauty in Spain, designed for unforgettable family holidays. The exclusivity of a villa, the privacy and discretion of your own residence, the warmth of a home, the service of a five-star hotel, the hospitality of the best host and the scenery of a dreamlike setting.

Our sense of hospitality is inspired by the best Japanese hospitality, the so-called omotenashi: we are happy making our guests happy. This implies a commitment to the satisfaction of our guests and a high level of dedication to
"We are happy making our guests happy."
"You ask why I come back every year to Cantabria to the Wishome houses, the answer would be because Wishome is home. The love that is put into every detail, the idea of houses to share with the family (we always get together a lot), the experiences they offer you, what you feel in the houses…; I can only rave about Wishome and I hope to continue to enjoy these special houses year after year".
Angi
Co-founder of Mr. Wonderful
"The luxury of this profession is that it allows you to discover unforgettable places, like @wishomespain's spectacular collection of villas."
Vicky Vilches
Journalist, luxury travel expert
"Thank you @wishomespain for these days in Rumoroso, Oyambre, where you have made us feel at home and where no detail has been missing".
Alejandra de Rojas
Editor Hola Living
"There are experiences that are scary to share in case they become so famous that they stop you from coming back, although I'll risk it because it's so awesome that you can't hide it! Congratulations to @wishomespain because they have created my dream home!!!"
@mr_bon_vivant_
Travel specialist
"You will go for a weekend and want to stay forever"
Conde Nast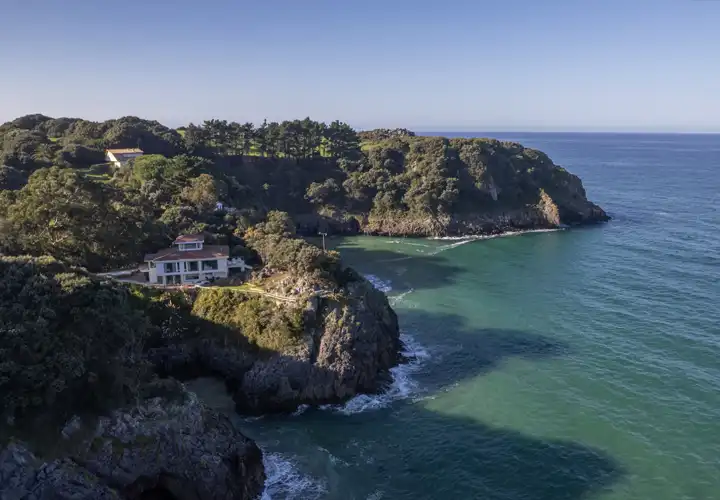 Those who entrust us with their precious holiday time have an exceptional experience. We are committed to the comfort and well-being of our guests to make their holiday time a time of enjoyment.