A cosy refuge next to one of the treasures of Cantabria.
Recently restored house, located in a privileged setting, on the road to Cala Berellín, just 500 m away from it. It has a garden and a private swimming pool, providing a peaceful and relaxing environment. The house is bordered on one side by a neighbouring house, which adds a sense of community and security. In addition, access to the house via a staircase provides an air of exclusivity and privacy.
Undoubtedly, this house combines elegance, comfort and charm in one place, creating a perfect home to enjoy unforgettable moments with loved ones. It is the perfect place to unwind and enjoy the peace and serenity of the coastal landscape.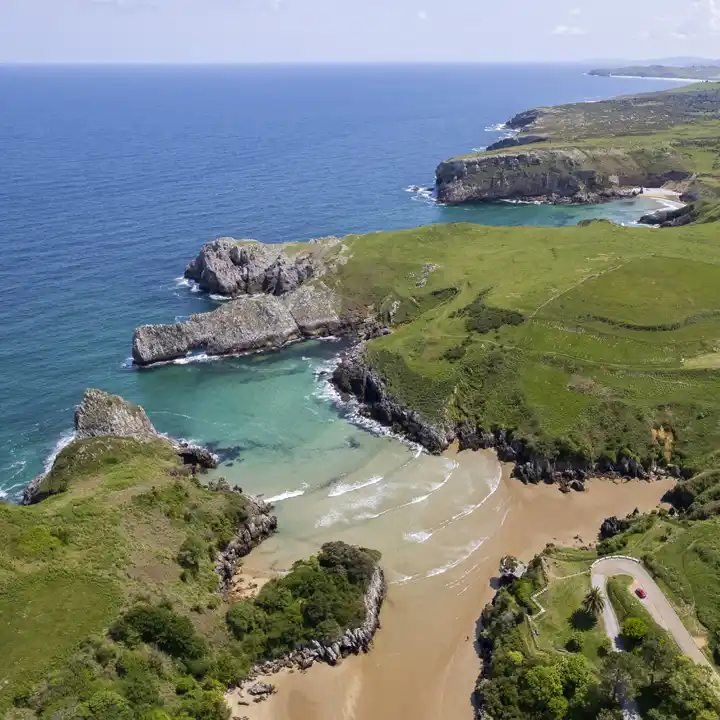 Cala Berellín is a real treasure in the region of Cantabria and captivates visitors with its natural beauty and serene atmosphere. Known for its crystal clear waters and golden sand, it offers an idyllic landscape combining the Cantabrian Sea with rugged cliffs and lush vegetation. It is a haven of tranquillity and a perfect getaway for those looking to enjoy nature in its purest form.
The cove is an ideal place to relax and enjoy the sun, whether lying on the sand or exploring the small caves and rock formations that surround it. Its clear waters invite you to swim, snorkel and explore the marine life found in its depths. It is a place that leaves a lasting impression on all those lucky enough to explore its shores and immerse themselves in its unique atmosphere.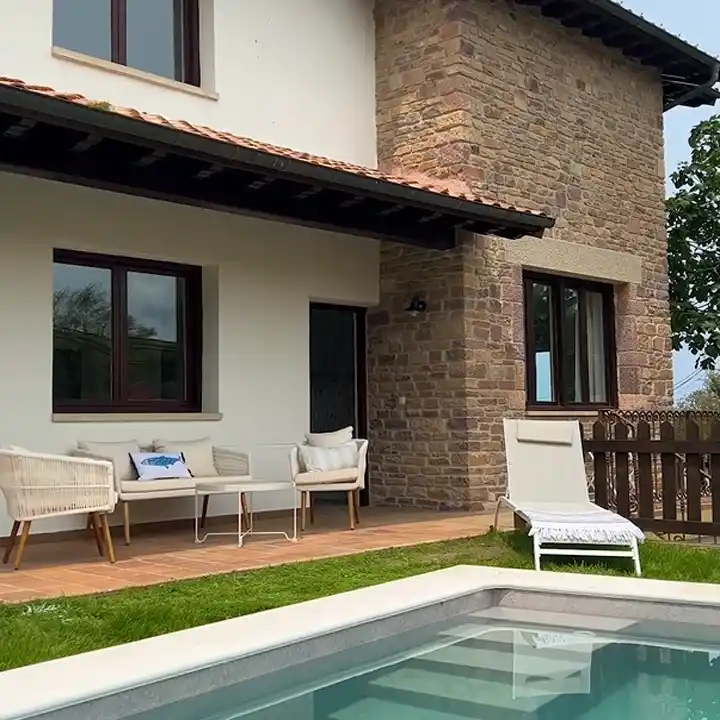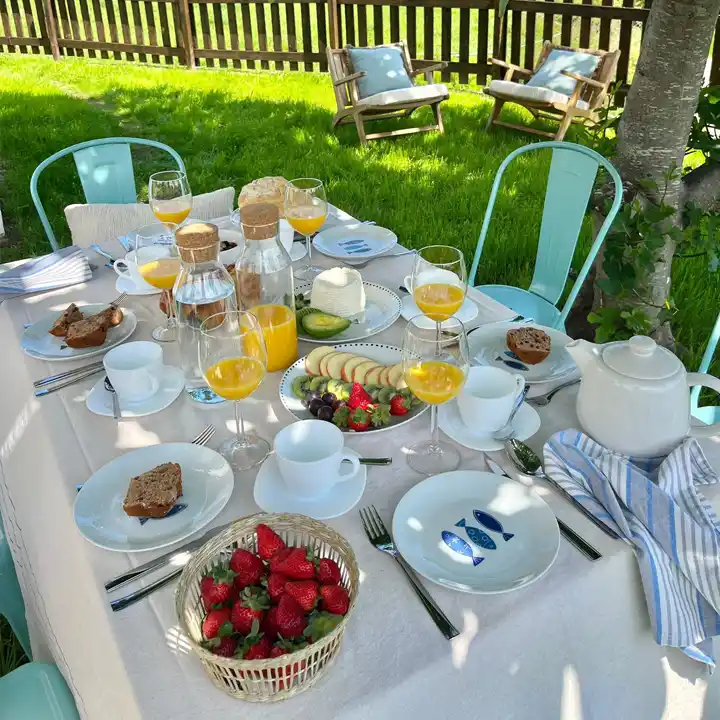 At Cala Bellerín you may enjoy a wide range of additional services
Pre-stay shopping service.
Cook and chef.
Take away.
Breakfast service.
Brunch.
Violin and piano concerts.
Private surfing lessons at Oyambre beach.
Swimming, language or remedial classes for children at home in the villa.
Cleaning Service.
Nanny.
24h Concierge.
Personal driver.
June to September, Easter and Christmas.
1.620 € + VAT per day.
11.340 € + VAT per week.
81€ per additional guest.
April, May and long weekends.
1.200 € + VAT per day.
8.400 € + VAT per week.
60€ per additional guest.
Rest of the year.
1.000€ + VAT per day.
7.000€ + VAT per week.
50€ per additional guest.
Rate for 10 guests.
Rental price per day.
No minimum stay.
Additional cleaning service 495€.
Deposit of 500€ on arrival, to be refunded at the end of the stay.
50% of the payment to make the reservation, the rest in cash on arrival.
Prices DO NOT INCLUDE 10% VAT
Up to 15 days before the planned date of arrival, a change of date may be made if the availability of the house permits.